Aston Martin Enters Indian Market
Mumbai : On Friday, the English sports car manufacturer Aston Martin launched ten models in the Indian market.
These cars would first sell in the city for between Rs 1.35 and Rs 20 crore.
With this development, Aston Martin is reaching a new audience in a new market, as stated by Aston Martin's chief commercial officer, Michael van der Sande. "India represents a new opportunity for us," van der Sande added.
With the exception of the Cygnet, all of Aston Martin's models, from the entry-level V8 Vantage to the ultra-exclusive One-77 Hypercar, will be available in the country.
Also Read : Kia India Expansion Plan
The high-end automaker from Gaydon, England, has partnered with local dealership Performance Cars (a division of Infinity Cars) to launch its first showroom in Mumbai. New Delhi is going to be the location of the second dealership.
Van der Sande sounded optimistic, saying that the company may sell as many as 30 units in the country by the end of the year.
"Our decision to bring the Aston Martin brand here is driven by a strong level of interest from potential customers in an emerging luxury market," van der Sande said, explaining his optimism about the prospects for expansion in this region. We've taken our time in selecting the best possible representatives for Aston Martin, and I have no doubt that we've made the correct choice in our partners.
Customers can test drive a variety of Aston Martins, including the V8 and V12 Vantages, DB9 and Volante coupes and roadsters, DBS and Volante roadsters, and Rapide four-door sports vehicle.
Around 8,000 units per year are produced between the company's two factories in England and Australia. There are 134 distributors for the company throughout 42 nations.
We estimate that within the next five years, Asia and the Middle East will account for 25 percent of our global sales, he said, describing the potential for his brand internationally.
The company has lately entered the markets of Brazil, Chile, the Czech Republic, Croatia, Greece, Taiwan, and Turkey as part of its ongoing strategy of expansion into new and rising areas, such as China and the Middle East.
Founded in 1914 by Lionel Martin and Robert Bamford, the business became a subsidiary of Ford from 1994 to 2007. For 479 million pounds, a group of investors led by David Richards and including the Kuwaiti firms Investment Dar and Adeem Investment and the English entrepreneur John Sinders purchased Aston Martin from Ford in 2007.
The British automaker Aston Martin Lagonda Global Holdings PLC specializes in high-end sports cars and grand tourers. In 1913, Lionel Martin and Robert Bamford established the company's forerunner. It was piloted by David Brown from 1947 until 1964, and during that time it became synonymous with luxury grand touring cars and, after James Bond used a DB5 in the film Goldfinger (1964), with the fictional figure. Their sports cars have become a cultural symbol of Great Britain.
With over 160 stores in 53 countries and a Royal Warrant as supplier of motorcars to Charles III since 1982, Aston Martin is truly a global automaker. This firm is listed on the FTSE 250 Index and trades on the London Stock Exchange. Its contributions to international trade were recognized with a Queen's Award for Enterprise in 2003. Seven separate bankruptcies didn't spell doom for the corporation.
The Jaguar Land Rover Gaydon Centre is located on the former site of RAF Gaydon in Gaydon, Warwickshire, England, where the company also maintains its headquarters and produces the majority of its sports vehicles and grand tourers. The Aston Martin Works vintage car division is based out of the historic 3.6-acre (1.5 ha) plant in Newport Pagnell, Buckinghamshire. This division is responsible for all heritage-related sales, servicing, spares, and restoration activities.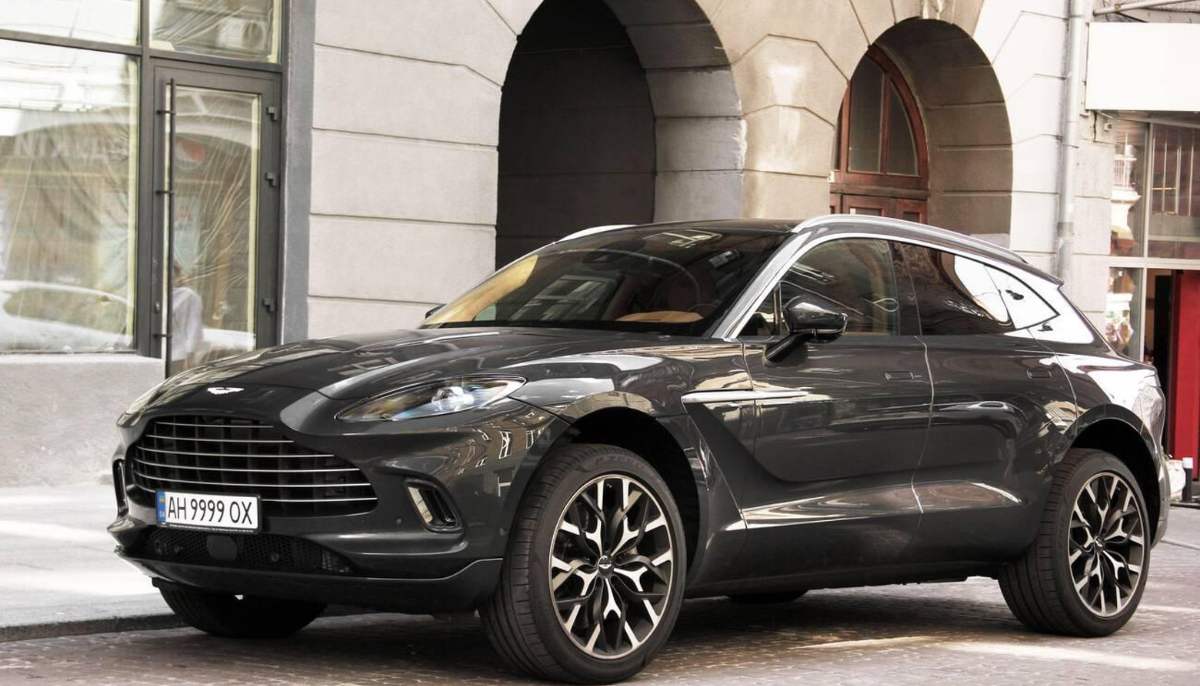 The first-ever Aston Martin SUV, the DBX, is manufactured in the 90-acre (36 ha) facility in St. Athan, Wales, which is housed in three converted' super-hangars' from MOD St. Athan. By 2025, both the Gaydon and St. Athan plants will be producing electrified automobiles for Aston Martin.
Throughout its history, Aston Martin has competed in motorsport, primarily in sports car racing but also in Formula One. Increasingly, the Aston Martin name is being licensed for use on things like a submarine, a housing development, and an airplane.